From soaring through the skies in a hot air balloon or a paragliding excursion to visiting picturesque national parks, summers spent in Jackson Hole are characterized by an abundance of recreational activities.
Channel Your Inner Cowboy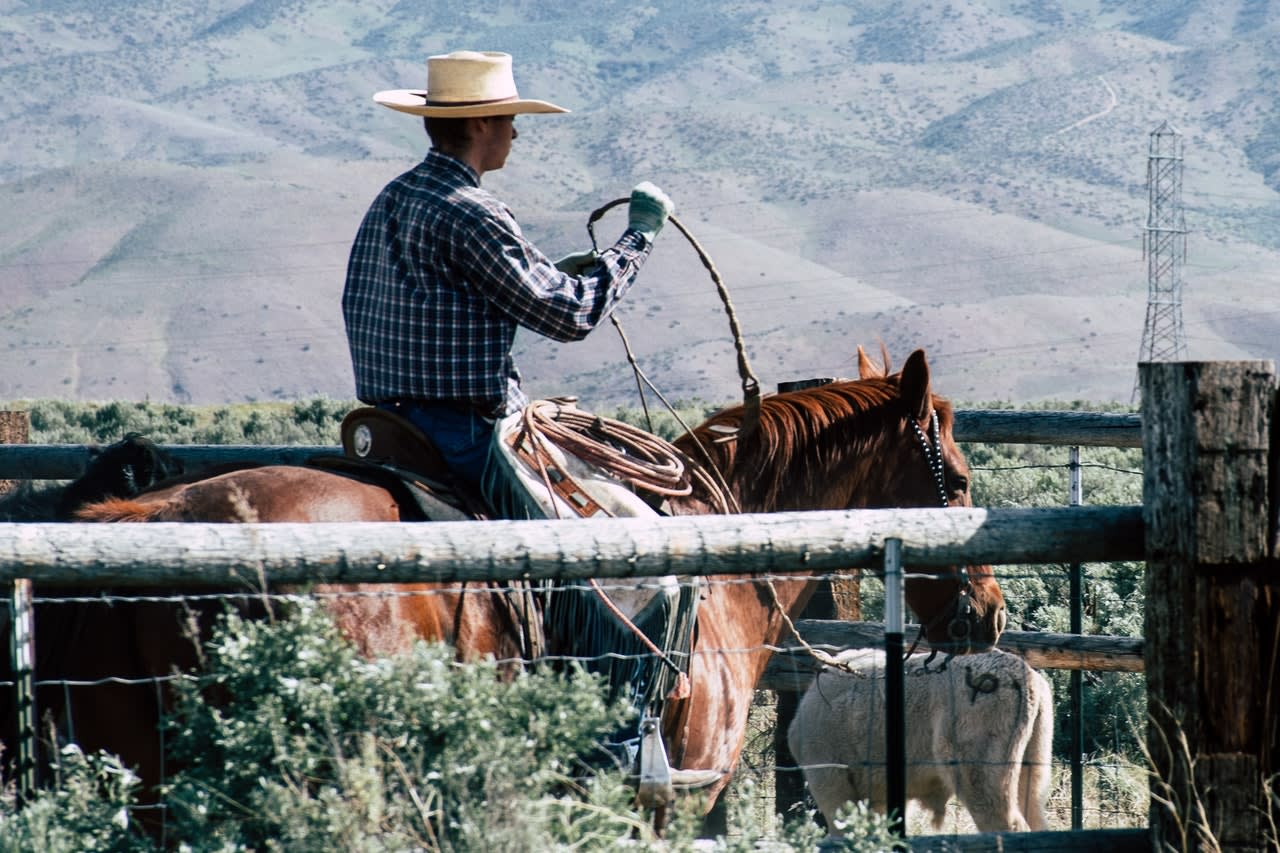 Since Jackson Hole is considered "the last of the Old West," residents can indulge their inner cowboy at a moment's notice with a variety of recreational activities, including scenic horseback riding trails, guided tours, national forest land to explore, chuckwagon dinners, shootouts, rodeos, and Western-themed shops just minutes from the town square.
Equestrians can access numerous stables spaced throughout the county, many with varied schedules, so you can find one to accommodate your schedule. Private ranches provide overnight trips and guided tours to witness the beautiful natural terrain, and full-service dude ranches cater to your every need.
Nestled in the gorgeous Cache Creek Canyon, chuckwagon dinners at Bar T Five at Spring Creek Ranch give families a way to experience the Old West together. Chuckwagons are the name for those classic, horse-drawn covered wagons. Along with eating delicious, home-cooked meals (including mouthwatering roast beef, barbecued chicken, and corn-on-the-cob), chuckwagon dinners feature live music and entertainment.
Anyone hoping to practice shooting in a safe and authentic environment should visit one of the Jackson Hole shooting studios or attend the Jackson Hole Shooting Experience, a big, unique show and the longest-running of its kind where actors play classic Western characters, both heroic and villainous. On Wednesday, Friday, and Saturday nights, the Jackson Hole Rodeo –– part of cowboy culture for more than a century –– takes place and features events like bareback riding, bull riding, barrel racing, and calf roping.
Get On The Water
Whether you're a thrill-seeker or a nature lover, there is an abundance of activities that will get you out on Jackson Hole's scenic lakes for swimming, fishing, whitewater rafting, kayaking, and paddleboarding. Snake River is one of the best places for river rafting, but it's also ideal for taking a river trip and watching the native wildlife. Other notable locations include String Lake and the Slide Lakes. String Lake is warmer than the other lakes of the Tetons and perfect for a canoe trip and picnic.
Jackson Hole boasts world-class fly-fishing at the renowned Snake River and its tributaries. There are also several excellent outfitters nearby to find the best gear and guides nearby. For those interested in rafting but new to the activity, Jackson Hole Whitewater is a great place to start while you can plan a guided fishing trip at Grand Fishing Adventures.
Visit The Parks
Jackson Hole is home to the magnificent Grand Teton National Park and Yellowstone National Park. Grand Teton is where you'll find the historic Moulton Barn, part of the Mormon Row Historic District. Practice your photography skills on the breathtaking mountain panoramas, ascending into the sky, jutting out of the valley. Hikers and mountain bikers will find challenging trails, or if you prefer, you can stroll around a pleasant lake loop. Some of the great trails at Grand Teton include the Bradley and Taggart Lake or Phelps Lake overlooking Death Canyon.
Stretching across 2.2 million acres, Yellowstone National Park is a monumental, must-see place that could keep you busy for days, even months, at a time. If you have a small window of time, then you want to visit iconic spots like the Grand Canyon of Yellowstone, Mammoth Hot Springs, Old Faithful, and the Grand Prismatic Springs.
Jackson Lake is also an ideal location for camping and outdoor excursions. There are countless park and forest-service maintained sites to set up and spend time experiencing the wildlife with your family.
If you're looking for a Wyoming real estate agent or homes for sale in Jackson Hole, reach out to Chris Pigusch today to schedule a consultation.