Jackson Hole Real Estate Associates utilizes a database that manually tracks ALL Teton County real estate sales. Most, but not all sales are reported in the Teton County MLS (Multiple List Service). Typically, it is the higher-end sales that go unreported, vastly skewing the accuracy of MLS data alone. Our market report accounts for all sales, providing a comprehensive overview and deeper insight into the market.

As the #1 Brokerage in the region in transaction volume, we monitor real estate data daily, closely watching trends that shape our real estate market. Our goal is to empower our clients with the most up-to-date information so we can assist in the navigation of their next real estate opportunity.
​​​​​​​
Experience the JHREA difference by working with Jackson Hole's truly local, leading real estate experts. We are a team of trusted advisors working collaboratively to leverage our collective knowledge and expertise to deliver fundamentally different service. For us, nothing matters more than creating legacy of excellence that honors and celebrates our people and the exceptional place we call home.
​​​​​​​
The Jackson Hole Real Estate Market
After a record breaking 2020, the Jackson Hole real estate market continues to break records for the first quarter of 2021. The number of transactions in Teton County spiked up 66% and total sales volume rose an incredible 77% when comparing Q1 2021 to Q1 2020. The attributes Teton County offers: wide-open spaces, wildlife, scenery, recreation, safety, ease of travel and tax benefits, seem to be more desirable than ever.

As in the early summer of last year, Jackson Hole is still experiencing an exodus of individuals from cities in seek of a less-urban lifestyle, pushing demand for local real estate to new heights. In addition, sellers who own real estate in the area are taking advantage of this strong market to look for new opportunities.

Notably, increasing sales prices are resulting in more properties entering the Luxury Segment of the market (listings at the $3M mark and higher). This category dominated in the first quarter, with transaction volume up an incredible 80% and sales volume up 77%. Conversely, in the entry-level end of the market, Q1 reported only 6 sales under the $500K mark as inventory under $1M becomes difficult to find.

Overall, in Teton County, active listings at the time of this report are down 76% creating a dearth of inventory. Pending listings are up 130%, confirming the intense demand. Days-on-market are down and although a small amount of inventory lingers on the market, as new inventory hits, multiple offers within hours are becoming the new norm.

With the dramatic increase in transactions, the overall average sales price for Single Family Homes grew 10% to $4.3M with the median sales price at $2.9M, up 40%. Even with historically low interest rates, more buyers are paying cash in this competitive market with conventional financing down 23% Q1 2021 vs. 2020.

In this market, it is more important than ever to work with the #1 brokerage in the region in real estate transactions. Our team monitors real estate daily keeping our seller and buyer clients up to date with quickly changing information.
​​​​​​​

Overall Average Sale Price
$2,805,837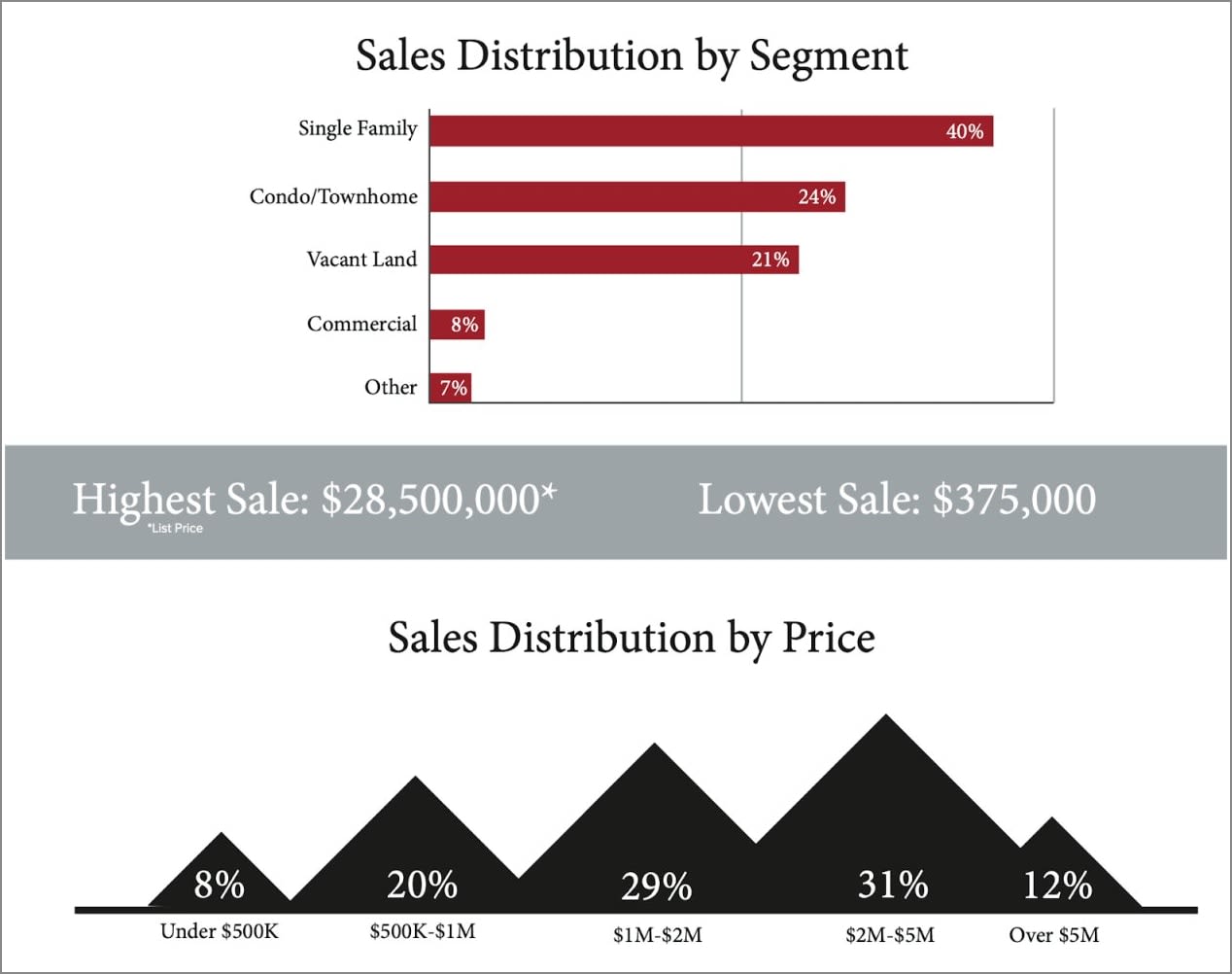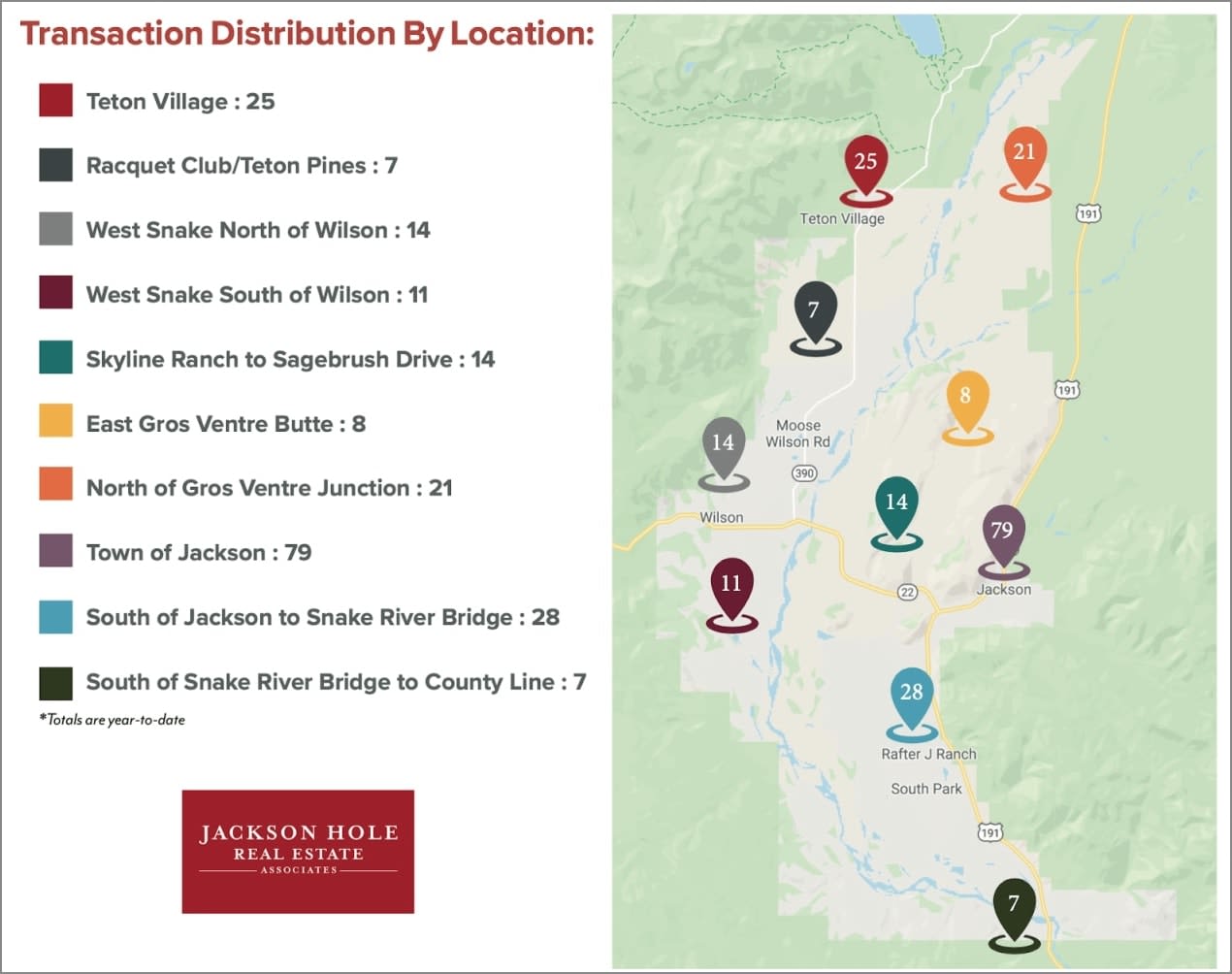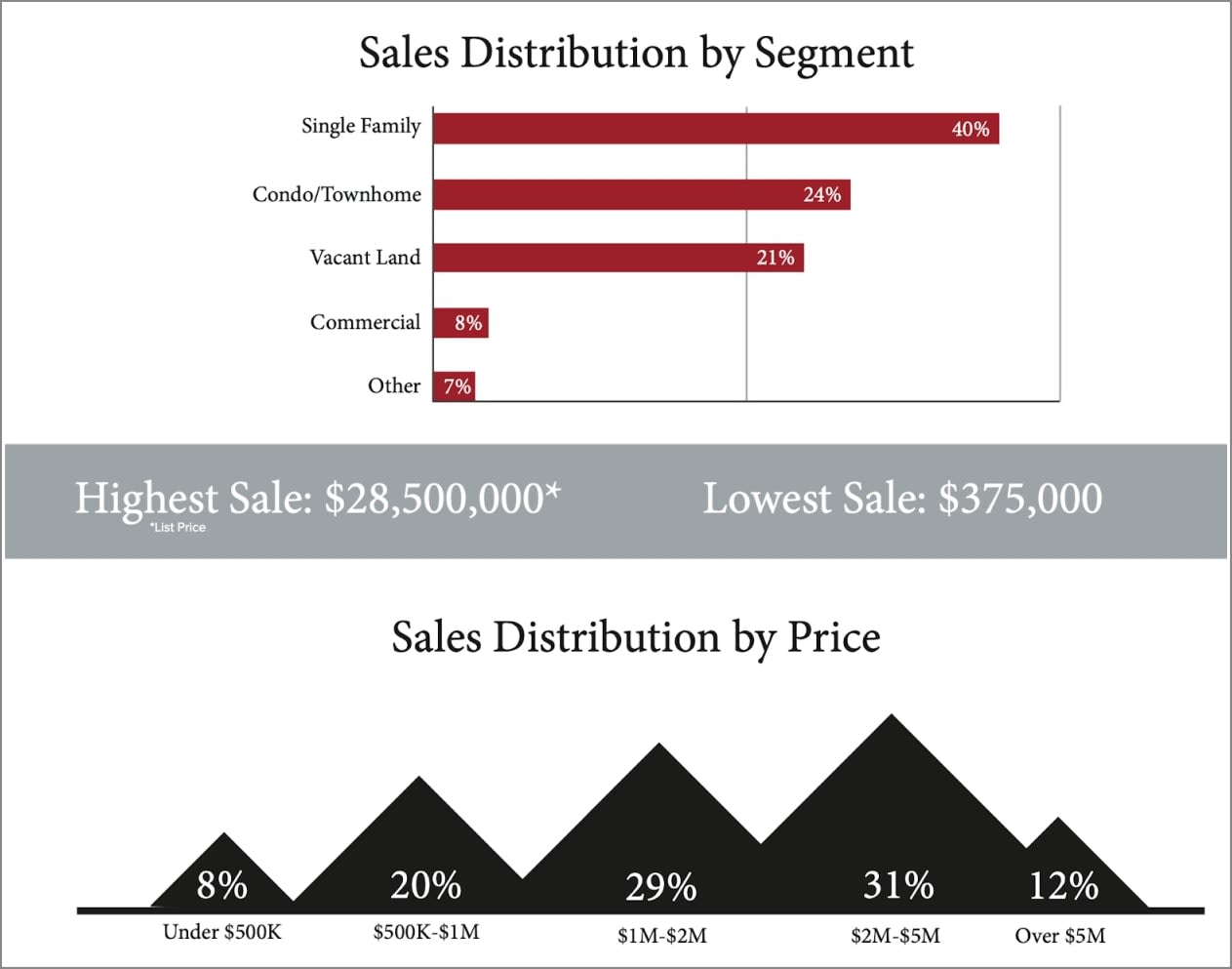 SINGLE-FAMILY
Sales volume in the single-family home category jumped 70%
Q1 2021 vs. Q1 2020. Surprisingly, while lack of inventory is a market-wide concern, the single-family home category had more transactions, up 55%. Town of Jackson, North of Jackson and South of Jackson saw the most activity accounting for 52 of the 85 SFH transactions. Sellers in those regions are taking advantage of the strong market. Even with this transaction increase, average sales price rose 10% comparing Q1 2021 to Q1 2020.
Active listings are down nearly 80% with pending listings up 63%, predicting a robust start to Q2 2021.


Average Days on the Market

164
CONDOMINIUM & TOWNHOME
Similar to single-family homes, condominium and townhome sales increased Q1 2021 vs. Q1 2020 as total sales volume increased 47% and transactions increased 30% indicative of higher pricing in this segment of the market.

​​​​​​​Over half of the condo and townhome sales occurred in the Town of Jackson and a handful traded in Teton Village. As in the single-family home segment, some sellers are moving up, opening up inventory which is nearly immediately placed under contract.

​​​​​​​At the time of this report, there are only 13 active condominium and townhome listings compared with 57 this time last year.

Average Days on the Market

95
VACANT LAND
As buyers struggle to find single-family homes, many choose to build, driving up vacant land sales. Transactions rose 59% and sales volume increased 41% Q1 2021 vs. Q1 2020. The transaction increase impacted average sale price which declined 11% reflecting an uptick in land sales in the $55k to $1M range.

​​​​​​​There is a dramatic reduction in inventory at the time of this report down from 91 last year, to a mere 18 this year. In addition, pending listings in land are up a drastic 283% to 27 parcels vs. 8 last year.

Average Days on the Market

414
18
LUXURY
The luxury sector of the market, listings that sell above the $3M mark, exploded as more inventory entered due to increasing prices. Luxury transaction growth Q1 2021 vs. Q1 2020 is up 87% and total dollar volume increased by 63%. The areas North of Jackson and Town of Jackson spiked in transaction volume as list prices in those regions surpassed $3M.

​​​​​​​Pending listings are up 4 times what they were last year, from 8 to 40. Inventory in luxury price category continues to remain extremely limited, down 53% with only 42 listings at the time of this report.

Average Days on the Market

243
JACKSON HOLE REAL ESTATE ASSOCIATES
As the region's largest and most dynamic real estate company, Jackson Hole Real Estate Associates provides marketing and services that honor this remarkable destination. We are committed to being the leading luxury real estate brand in the Teton region. By staying on top of market trends and continually striving to offer cutting edge marketing and advertising services we deliver extraordinary experiences to clients and exceed their expectations.

​​​​​​​As a market leader in Jackson Hole, we believe the success of our company is based on the value that we provide for our clients, community and agents. It is this value-driven philosophy that has helped to guide the successful growth of our organization. There is no real estate company in the region that provides more exposure for listings or more choices for buyers.